CONVERSATION PARTNER PROGRAM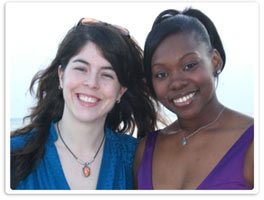 Conversation Partner Guidelines for Volunteers
The purpose of having a Conversation Partner is to make friends with someone from another country. This is an opportunity to learn about another culture and to help someone else learn about the American culture. Your international partner also wants to practice his/her English and make friends with an American.
Please plan to meet your partner for one hour each week. (You may meet more than one hour a week if you like, of course.) Try to be interested in your partner's culture and to understand the way your partner thinks. If you are seeking volunteer credit through the FSU Servscript program, you and your Conversation Partner will need to verify contact hours before we can sign your Servscript form.
Your international partner does not expect you to entertain him/her, but just to be a conversational friend. You do not always have to make special plans for your partner's benefit, but just include him/her in some of your usual activities.
Some Suggested Activities:
Meet for coffee;
Eat lunch on campus together;
Ask your partner to teach you to cook some of his/her native food;
Invite your partner to join you and your friends for an activity;
Go to an FSU sporting event.
Have fun and enjoy getting to know each other and each other's cultures!
Complete the Online Application for Conversation Partners in order to get involved, and review our complete Conversation Partner Program Terms. If you have any questions, please contact the CIES staff at cies@fsu.edu. 
GETTING OUT INTO THE COMMUNITY WITH CIES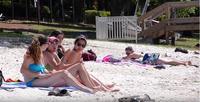 STAY CONNECTED WITH CIES ACTIVITIES
ACTIVITY PHOTO ARCHIVES