The faculty at CIES represents more than 75 years of combined teaching experience, both in the United States and in many countries around the world. All hold a Master's Degree or higher. We all love teaching and are dedicated to helping our students, not only to improve their English, but also to help them have a pleasant and enlightening experience in America.
For more information on our faculty evaluation and promotion procedures, please see the CIES Bylaws.
INTENSIVE ENGLISH PROGRAM (IEP)
Felicia Ciappetta, PhD 
Instructor
Felicia holds a Masters degree in Multilingual/Multicultural Education from Florida State University. In addition, she received a BA in Spanish with a minor in Education from Florida State in 2002. Felicia is also the IEP Coordinator at CIES.  See Felicia's Introductory Video: https://youtu.be/7OGf2y-Olo4 
"If you can dream it, you can achieve it." -Walt Disney
Ryan Flemming, MS
Instructor, Computer Lab Coordinator
Ryan holds a Masters degree in Multilingual/Multicultural Education from Florida State University and has been teaching at CIES since 2007. Additionally, he has experience in ESL materials development and has coauthored textbooks at CIES in Grammar and Reading. Ryan enjoys studying and playing music of all kinds and loves to explore the similarities between how people learn languages and how they learn music.  See Ryan's Introductory Video: https://youtu.be/fs5pcHuHdvg
"Withhold no sacrifice, begrudge no toil, seek no sordid gain, fear no foe, [and] all will be well." -Sir Winston Churchill
Olivia James, MS
Instructor, Academic Liaison to FSU, ACES Program Coordinator
Olivia holds an M.S. in Multilingual/Multicultural Education and a B.A. in International Affairs and Spanish. For her doctorate, she is focusing on the globalization of universities. She has been a literacy program director, a private school principal, a policy analyst for the Florida Legislature, and a teacher of English as a Second Language (ESL) for which she was recognized as teacher of the year. As Academic Liaison, Olivia guides CIES students through their transition from intensive English study to full-time university coursework. She consults with students about finding the right U.S. schools and preparing the best possible application documents and introduces promising CIES students to key people in their chosen departments at FSU.   See Olivia's Introductory Video: https://youtu.be/Zizf-FhWsEo 
"A special kind of beauty exists which is born in language, of language, and for language." -Gaston Bachelard
Angel Rios, PhD
Instructor, Testing Coordinator
Originally from the island of Puerto Rico, Angel moved to the United States to learn English in 1994. This process marked the start of a passion for languages, which led him to also study French and Italian.  Angel holds a Bachelors in French Education, a Masters in Multicultural/Multilingual Education with a TESOL concentration, and PhD in Foreign and Second Language Teaching.  In 2008 Angel was nominated for the governor's Excellence in Education Award and in 2009 he received the Teacher of Promise Award for the state of Florida.  Later in 2010 he also received the Teacher of the Year Award.  Angel taught in the International Baccalaureate Program, working with international students for four years and joined the CIES family in 2013.  See Dr. Rios's Introductory Video: https://youtu.be/7QMkWlIY_fg 

Sana McHarek, MS
Instructor
A native of Tunisia, Sana received her BA in English in 2001 from the University of Letters, Arts, and Humanities in Tunis, Tunisia.  She served as an EFL instructor at the Institute of Applied Studies in Medinine, Tunisia from 2010 to 2012.  Sana received her Master's degree in English Education from Florida State University in 2006 and has been working as an ESL instructor at CIES since 2012.
"It's not what is poured into a student that counts, but what is planted". –Linda Conway
ENGLISH FOR ACADEMIC PURPOSES (EAP) PROGRAM
Maria Beatriz Mendoza, PhD
English for Academic Purposes Instructor/Coordinator
Maria Beatriz completed her Doctorate in Multicultural/Multilingual Education at FSU in 2004 and has been the International Teaching Assistant Coordinator for Florida State University and CIES since 2005. A recipient of the FSU Fordyce Award for Outstanding Teaching, Maria Beatriz taught English as a Foreign Language in Venezuela for 3 years and then at CIES for 6 more years. Maria Beatriz is an expert in ESL writing and developed the CIES Composition book series. She is a native of Venezuela and speaks Spanish.
"Education is the most powerful weapon which we can use to change the world" –Nelson Mandela
"One child, one teacher, one book, and one pen, can change the world."  --Malala Yousafzai
Jenny Grill, PhD 
English for Academic Purposes Instructor
Jenny earned her doctorate in Adult Education at Florida State University in 2003; she holds master's degrees in Adult Education and in Multilingual/Multicultural Education from FSU as well.
She started her career in EFL in 1991 in Switzerland where she taught English and learned German. She has been able to combine her interests in adult education and language learning through teaching university courses on adult learning, teacher education in English language learning (ELL), applied linguistics, and writing.
"...every journey, honestly undertaken, stands a chance of taking us toward the place where our deep gladness meets the world's deep need." --Parker J. Palmer
TEACHING ENGLISH AS A FOREIGN LANGUAGE (TEFL) PROGRAM
Ah-Young Kim, MS 
CIES-TEFL Program Instructor
Ah-Young holds a Master's degree in Multilingual/Multicultural Education from Florida State University as well as a BA in French Language and Literature from Korea. She has written CIES grammar textbooks at FSU, and she has also published a series of grammar books in South Korea.  Learn more about Professor Kim: (893) Ah young Kim - YouTube
"Vouloir, c'est pouvoir!" ("Where there's a will, there's a way.")
ADMINISTRATION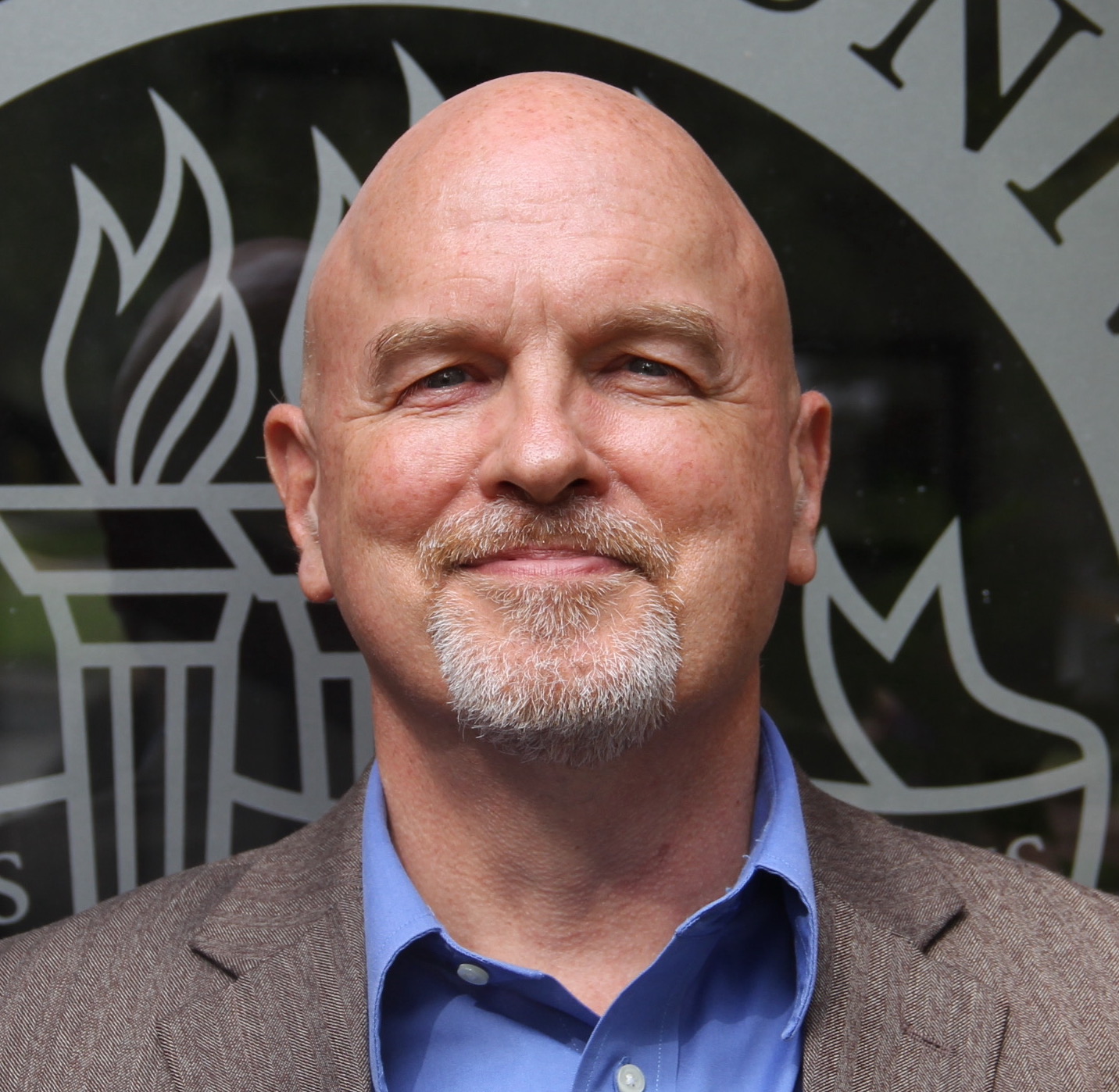 Patrick C. Kennell, PhD
Director 
Dr. Kennell keeps CIES running on a daily basis and is a very student-centered director. His door is always open, and he encourages students to come by to express their needs and desires. Dr. Kennell is constantly looking for ways to ensure that all students have the chance to make the most of their opportunities at CIES.
In addition to holding a PhD. in Multicultural/ Multilingual Education from FSU, Dr. Kennell has over 37 years of experience teaching English, not only at CIES, but also in Turkey, Saudi Arabia, and Denmark. His experience, as both a teacher of English and student of Danish, has taught him the value of using classroom knowledge in the real world.
"A ship in the harbor is safe, but that is not what ships are built for," Patrick says. "Get out and experience everything that you can while here in Tallahassee. Your best classroom is out there!"