Intensive English Program (IEP)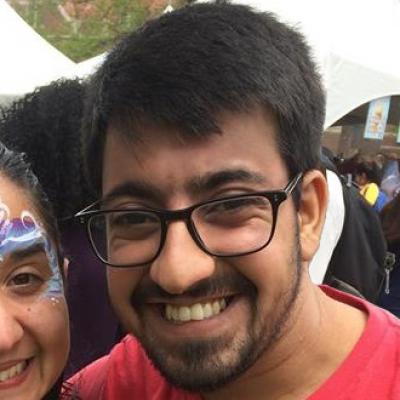 Abdullah, Saudi Arabia
"CIES is the place to learn English because the teachers there are willing to help us learn the language, not just do their job and leave at the end of the day. They still correct my mistakes even after I graduated! I have learned a lot in only a year and a half at CIES. I went from zero English to excellent, I guess. :)"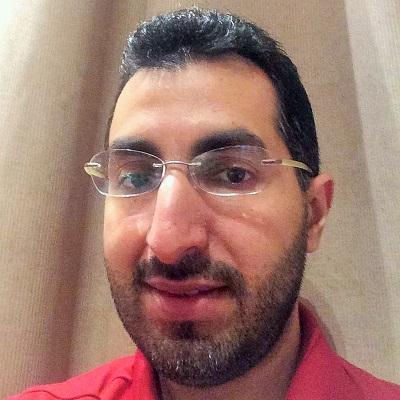 Abdullah, Saudi Arabia
"CIES is the best academic school for international students to improve their English language skills in a family environment. CIES helps you to get higher TOEFL or IELTS score by offering several courses and workshops."
Alix, Burkina Faso
"I am at Florida State majoring in Civil Engineering. CIES is an incredible place for me. The friendly environment created by teachers and all the staff members put me at ease in the learning process, and also facilitated my integration in the US. The values of respect, hard work and open mindedness enforced by CIES drive me throughout my education as well as my life. I thank everyone there for supporting and creating opportunities for each one of their students."
Ana Vitoria, Brazil
"CIES was certainly the most amazing experience of my life. The welcoming environment, great teachers and classmates from all around the world make it easy to learn a new language and to get out of our comfort zone."
Andrea, Colombia
"As a singer-songwriter, CIES was the perfect place for me to improve my English skills, while I was able to know more cultures making new lifelong friends. I feel now more confident, open and integrated. CIES is like 'family.' Once you know them, they will always be a part of you no matter the time or the distance. An unforgettable team. Keep you all in my heart."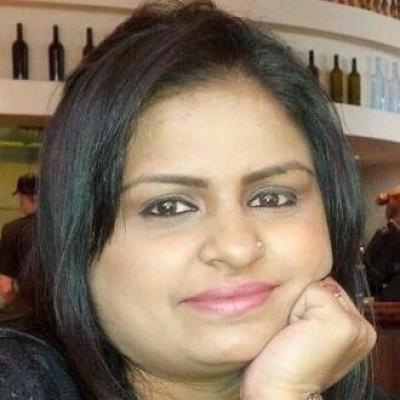 Ankita, India
"When I first came to CIES in 2016 I didn't have self-confidence. I couldn't speak front of people but after my first session I got confidence to speak in front of the people and now I don't wait or worry to talk with people. That's what I got from CIES so I just want to say thank you to CIES team."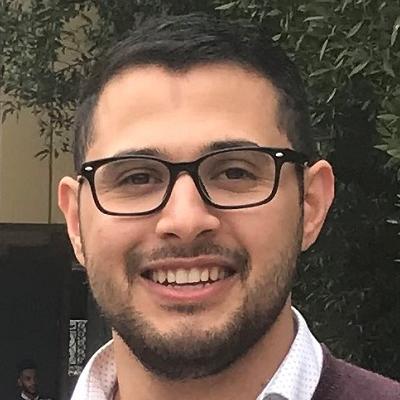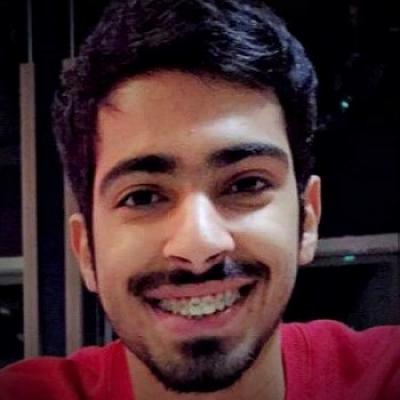 Bader, Kuwait
"I'm truly thankful that I had the chance to study at CIES. I could not ask for a better experience. Thanks to all the staff, now I can speak English fluently."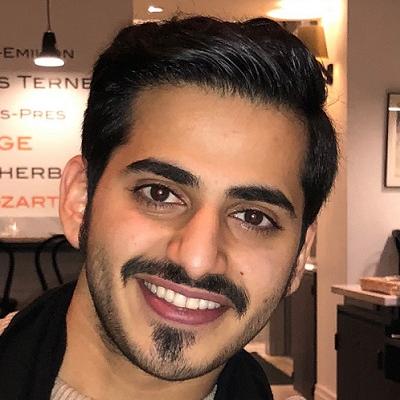 Bader, Kuwait
"CIES is the best place to learn English in the US. However, CIES is not just an English school. It's a family!"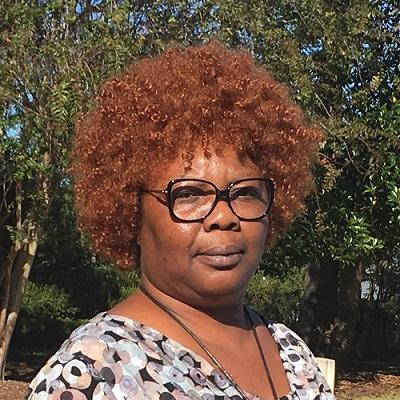 Brigitte, France
"What a happiness to take one's first steps in a human and open-minded America! My linguistic and cultural change of scenery has been done in sweetness and efficiency, thanks to the CIES's staff, teachers, and students."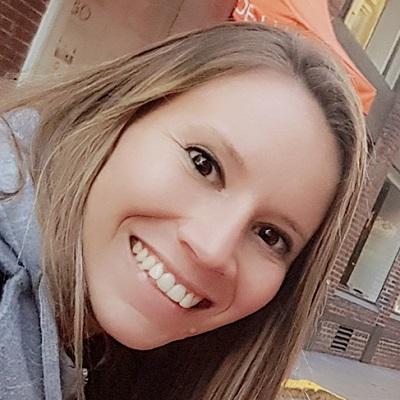 Cande, Argentina
"I love CIES. It is the best place to learn and/or to improve English. Great group of teachers and students from all over the world make CIES a perfect place!"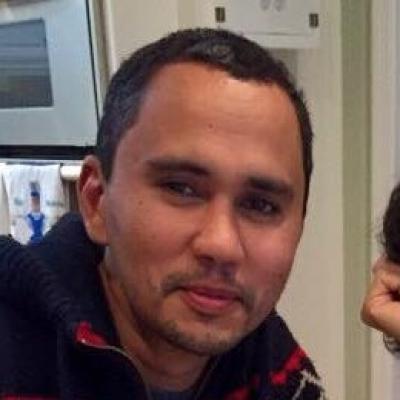 Carlos, Brazil
"Once in a while we have the magic possibility to meet real enchanting and valuable people. It doesn't matter if you are from Middle East, Japan or South America, at CIES you will find a new family, to teach you mostly about love, love that changes everything else, and then you gonna develop your soul to a new and good human being. If you have the chance to go to CIES and live this real 24-hour experience, do not waste it."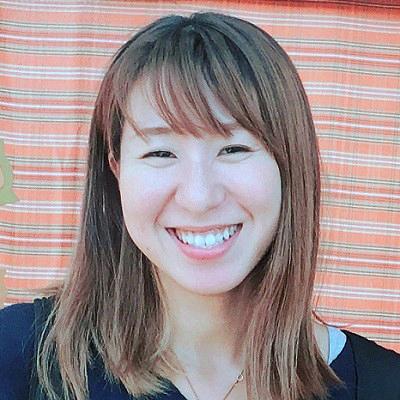 Chiaki, Japan
"CIES is a school that has a multicultural environment and that expands your horizons. I won't forget how strongly passionate the CIES staff and teachers are about making learning English not only enjoyable but also meaningful based on each student's purpose for coming to the United States. Best choice ever!"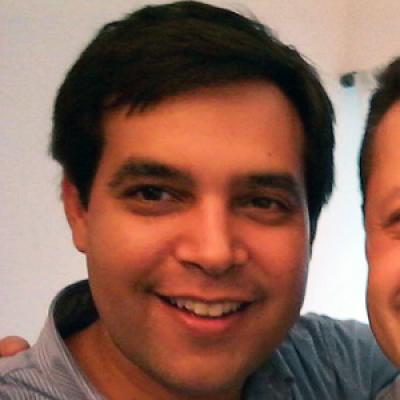 Daniel, Dominican Republic
"Every day CIES surprised me with something new. Besides learning English, you learn cultures, friendship. And it's very fun. I highly recommend it."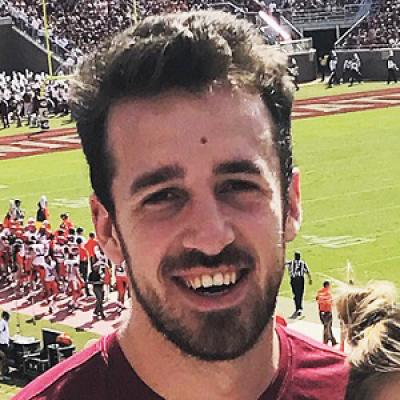 Daniele, Austria
"CIES was not only a great place to prepare for graduate school, it also helped me to meet amazing people who became good friends!"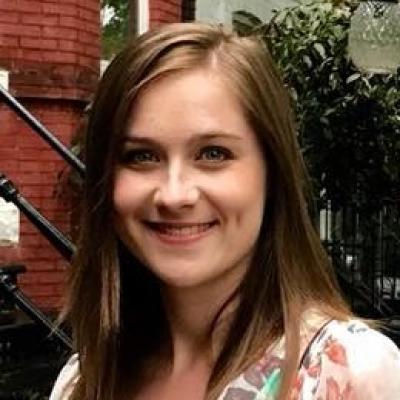 Daniella, Hungary
"CIES is a wonderful place where you receive all the necessary means to evolve and reach your goals. A couple of months ago, I was only picturing myself as a master's student at FSU. Today, that dream has become reality thanks to the amazing faculty. The fact that studying at CIES feels like home is just the cherry on the top."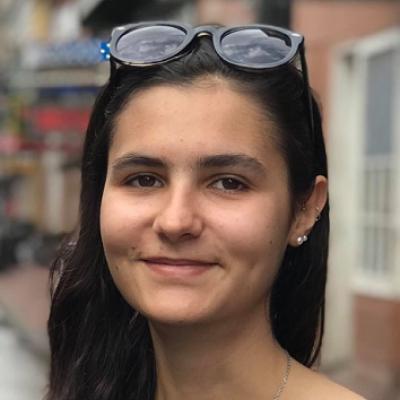 Diana, Belgium
"If you want to spend a year in a university to improve your English and meet a lot of people from all around the world, and at the same time to have contact with Americans, I recommend you CIES. Indeed, it's better than passing your time in an American school abroad or in an English center programmed by an agency. What I remember the most in my 1 year spent in CIES is that I have never met such motivating and friendly teachers towards their students and easily had discussions with students from all different cultures of the world."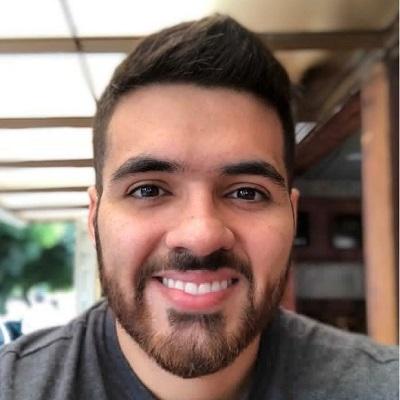 Eranildo, Brazil
"It felt like my home when I was studying at CIES. All of the faculty help me to improve my English skills. Being a part of this family was an amazing experience in my academic life. With no doubt, CIES made a huge impact in my exchange year at FSU and my admission to a Master degree in Environmental Engineering at UCF."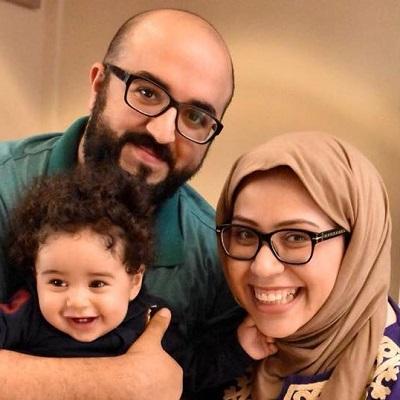 Esra, Saudi Arabia
"As an international student, I had to work hard to become proficient in all areas of English. I believe CIES played a significant role in being able to do so, and to achieve a score that is beyond the required TOEFL score for my admission. Moreover, CIES equipped me with the required skills I have needed and been using while pursuing my degree at FSU."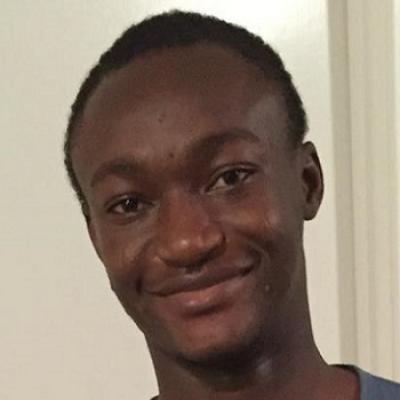 Fabrice, Burkina Faso
"CIES is an amazing place for learning English and embracing the American culture. Apart from that, CIES is also a good place to meet people from different parts of the world and an opportunity to build relationship. The teaching quality and all the hard work has helped me get a good TOEFL score and be able to get my admission at Tallahassee Community College."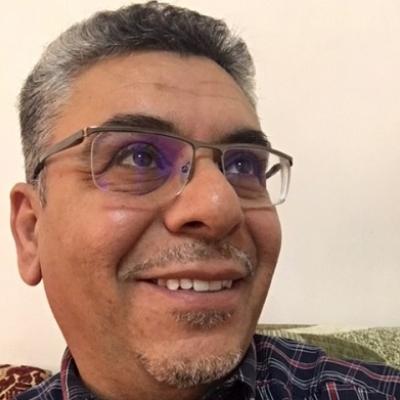 Faisel, Libya
"CIES is one of the greatest English Language schools in Florida. At CIES you build up your English Language skills and simultaneously learn all about American culture. Over there you could meet people from all around the world. Over all, if you're looking for a fantastic school to learn the English Language, you should come to CIES."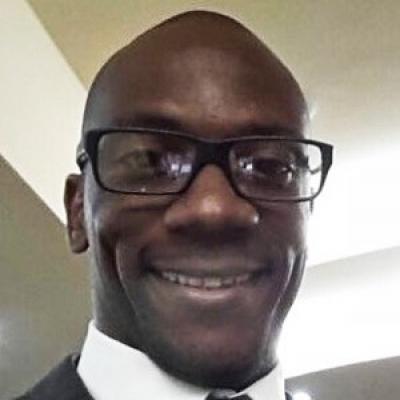 Gualter, Angola
"I came to the United States from Angola straight to CIES. Immediately CIES became my home and family. CIES was a place of challenge, encouragement, and rest for me during my year of learning English there. I was constantly encouraged to do and be the best that I could be and to never lose hope and sight of what I came to the United States to accomplish."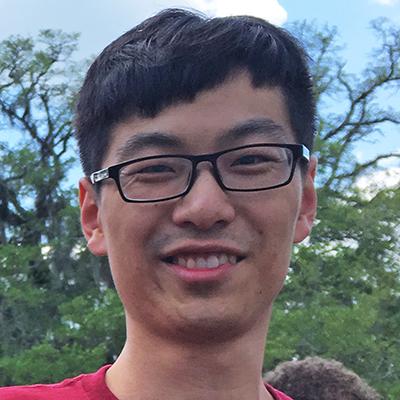 Hanqing, China
"I appreciated all of my teachers at CIES. When I first came to the United States, I almost couldn't say anything in English, but now I can easily communicate with my American classmates and professors. I met a lot of great people and learned the most practical English here. Learning English is never comfortable, but I can promise that CIES might be the best place to improve your English."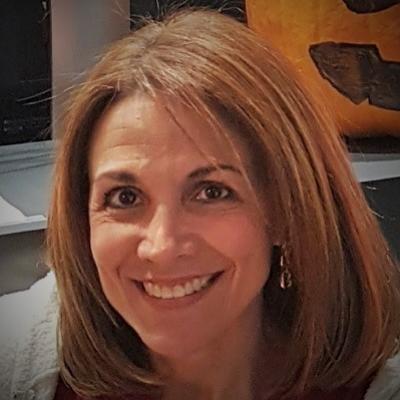 Ileana, Colombia
"Studying at CIES was my best life experience. I improved my English skills with very well prepared teachers, and a smart method of teaching English. The kindness and human warmth in administrative staff was unbeatable. I spent good times with nice new people from many countries around the world. That was my second family in the US and will be in my heart forever."
VIDEO: "CIES in a Sec." - Ileana in Spanish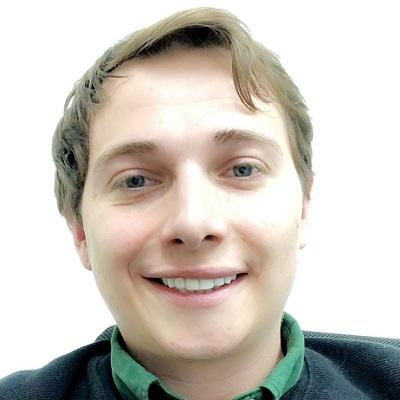 Ivan, Colombia
"Studying at CIES was the best decision that I have ever chosen. When you open that door, you don't open a door for just a simple building, you open a door for one little piece of the world. Sharing classes with people from all over the world didn't only make me improve my English, also I learned about different cultures and changed my perspective of the world. CIES became my international family."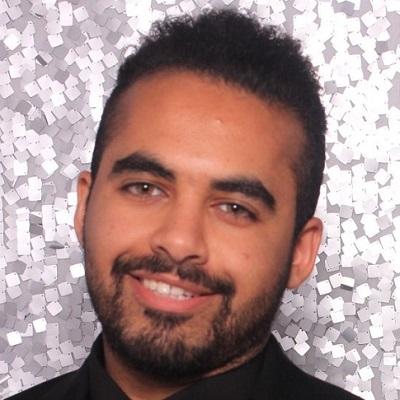 Jack, Kuwait
"The colorful friendships I've made throughout my time here at CIES are unforgettable. It's a true melting pot with students from all over the world eager to learn and master their English skills; a task that's easily achieved with the instructors here who are the most dedicated group of teachers I've ever come across in my educational career. This is the place to be to learn English and explore the diverse cultures this world has to offer."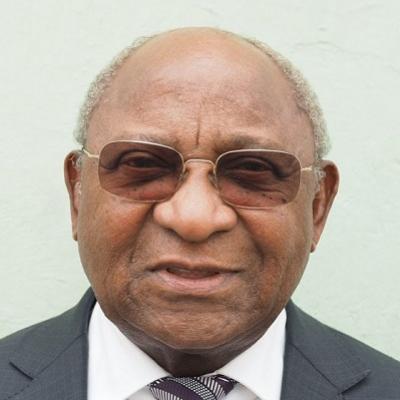 Jaime, Portugal
"CIES provided me with the tools to succeed in today's global environment through its strong platform. Hence, it became a family affair, my son attended the school over 10 years ago."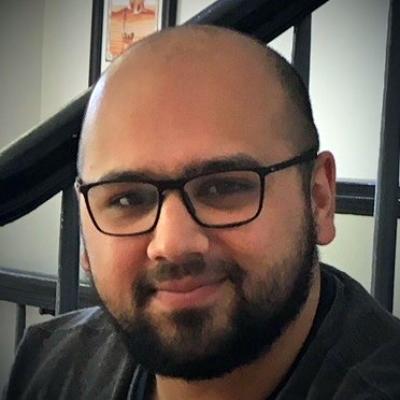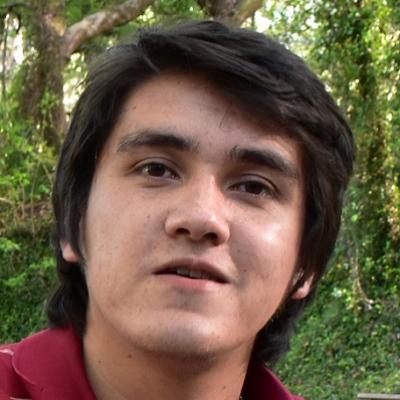 Jonny, Colombia
"There are not words to express my happiness studying at CIES, a place full of energy and teachers, those who I can call friends, willing to teach English with all their passion until you were able to speak as good as them. Most of my closest friends today I met at CIES, so I invite everyone who wants to learn English, to enjoy and take care of this special place that had been teaching English for a long time with great results for their students."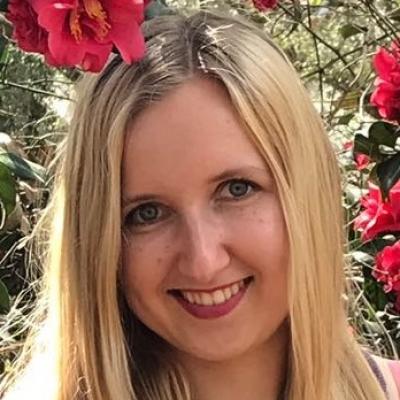 Kasia, Poland
"I'm really happy and grateful that I could be part of this amazing school. In addition to language skills, CIES also put an emphasis on adapting students to American culture. It is very helpful in our future daily life at university or our work place. Attending CIES was the best choice which I could make."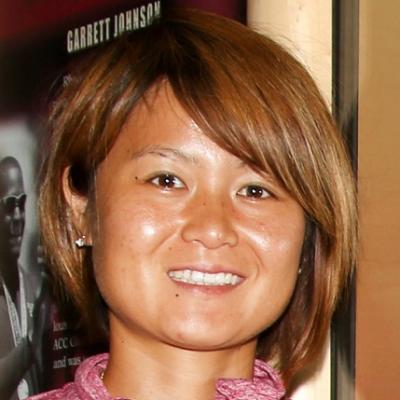 Mami, Japan
"My American life has started from here at CIES. It was a great place to focus on learning English, and also, I learned different cultures from the other students from all over the world. I still keep in touch with the CIES staff and students I met more than 10 years ago, that clearly tells me it's something special."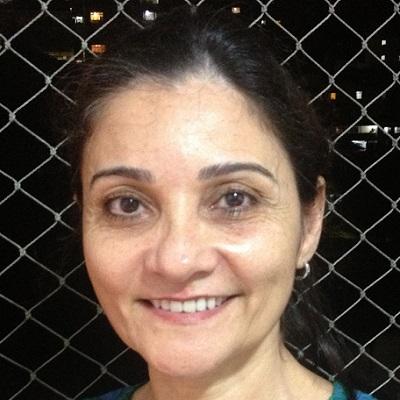 Margarete, Brazil
"Studying English at CIES was an incredible experience, I was able to meet people from other countries and cultures. CIES has a competent and committed teaching staff with student learning. The town of Tallahassee is beautiful and the contact with its lush nature was wonderful...The experience of continuing to study English at a distance is very useful. Because I am having the opportunity to study with the coordinator and teacher of CIES, which is totally committed to student learning. Classes are dynamic and fun."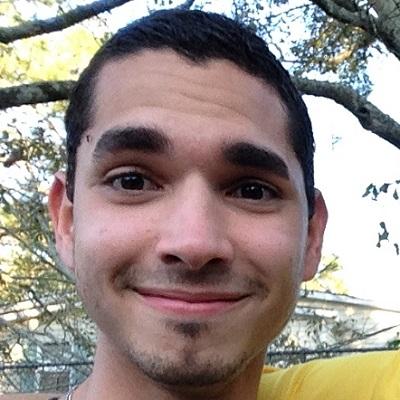 Mario André, Brazil
"I went to CIES to just learn English; however I left CIES having also learned how culturally diverse the world is. Today I know how it feels to step out of my comfort zone and embrace other cultures as my own and I owe it all to the unforgettable experience of having been part of CIES."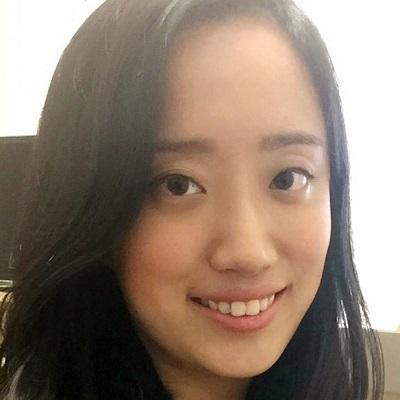 Mengying, China
"CIES is an amazing place and really helped me when I got conditional admission from the FSU Communication School. The multicultural environment there was the perfect place for me to improve my English skills and adapt to the American academic culture."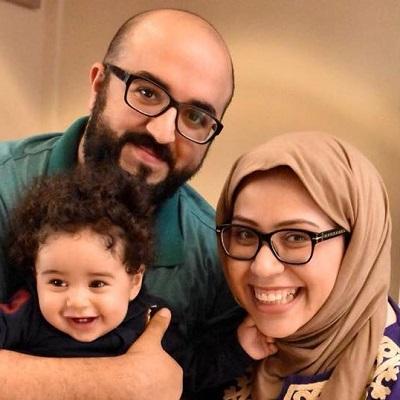 Mohammed, Saudi Arabia
"CIES has become a family to us. We have always felt the love and care from everyone including all instructors and administrators, something which I haven't seen in any other English institute. My experience at CIES has become one of the most influential factors for enhancing my self-development, as I learned new skills and acquired new knowledge that have helped me to further strengthen my ability to interact with others in a diverse educational setting."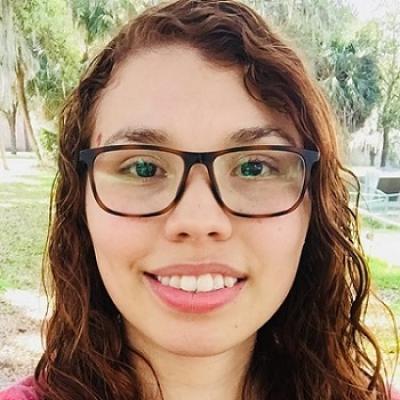 Nancy, Costa Rica
"CIES has all and more, of what you can think of in a place for learning English. The classes are very interactive, fun and educational. At CIES you not only get to learn English but to explore new cultures, make new friends and learn about the American culture. Not to mention that all the staff and professors are always there to help you with anything you need."
VIDEO: "CIES in a Sec." - Nancy in Spanish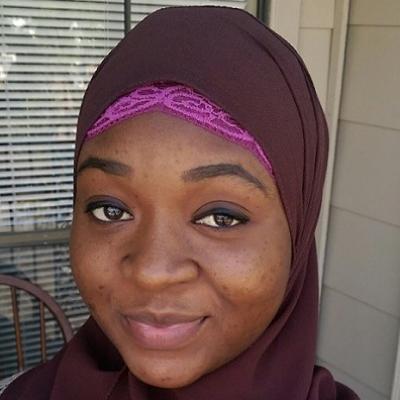 Natifatou, Burkina Faso
"CIES taught me a lot that I could not describe in a few sentences. I met wonderful people who were really caring and that was helpful for me to achieve quickly my goals. My English skills improved with the talented teachers I had. Moreover, it is a place where everybody brings his culture to create a marvelous 'firework' of culture."
VIDEO: "CIES in a Sec." - Natifatou in French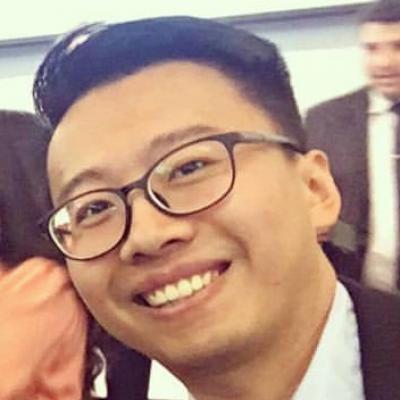 Peiheng, China
"CIES is a great place to learn or to improve your English, because it did create an English speaking environment for me when I first came to the U.S. Also, thanks to CIES, I got the precious opportunities to know different cultures and to make new friends from all over the world."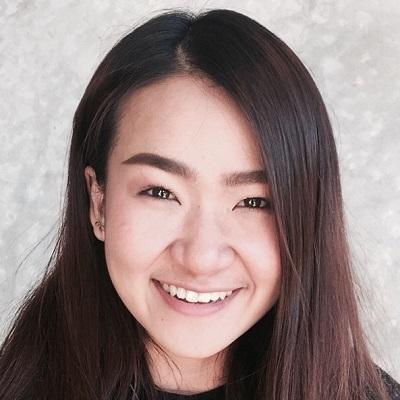 Phunoi, Thailand
"I studied English at CIES for 4 sessions and I enjoyed my study there every single day. My academic English skill improved a lot and I also gained a different type of social awareness. CIES will not just teach you English but they will teach you how to be open minded and passionate for others through their class activities among international students. English is always fun at CIES and the people here are too nice to not miss."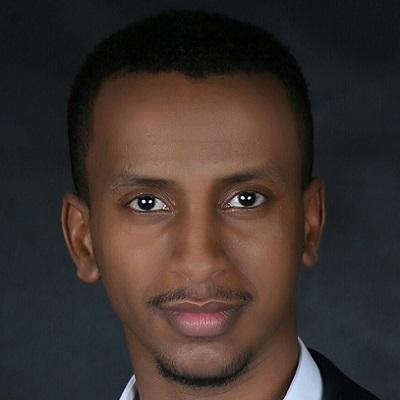 Saddam, Chad
"Studying at CIES has widened my perspective to amazing and innovative teaching methods and gave me a chance to meet amazing people from different countries. At CIES, I found a warm, caring and homely environment. CIES is a kind of a big family. With group oriented student centered lessons, soccer play, cooking groups and the conversation partner program, I learned English without realizing it."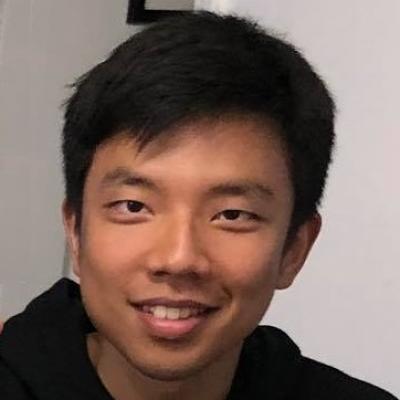 Sanghun, South Korea
"My CIES life was the best time of my life. I made good friends, experienced other cultures. It helped me not only have a good time but also expand my sight of the world."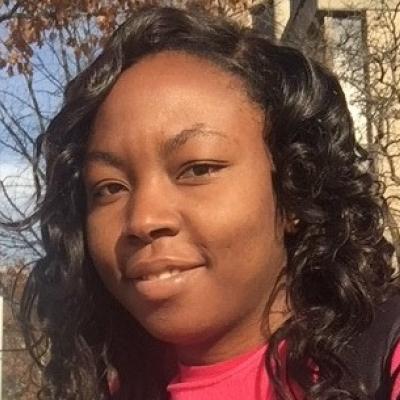 Sylvie, Burkina Faso
"Learning English at CIES was a wonderful experience for me. Apart from improving my English skills, CIES has helped me understand American culture and prepared me well for graduate studies."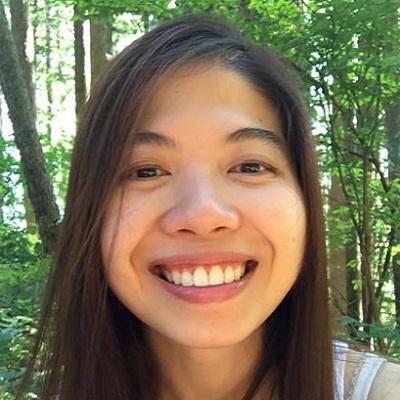 Uyen, Vietnam
"I had a wonderful experience at CIES. From the minute I arrived, the first person that gave me a hug was Dr. Kennell, CIES's director. It made me feel very comfortable and welcome me to CIES. Since I began my classes at CIES I've become more confident and active, my English has improved a lot. CIES isn't just an English school, here is a great place to make new friends and know more new cultures. I'm sure you will have a great time besides English study with a lot activity outside school time like canoeing, bowling, football, and making friends with American students at FSU. I strongly recommend you go to CIES if you are really looking for a good experience and want to improve your English skills."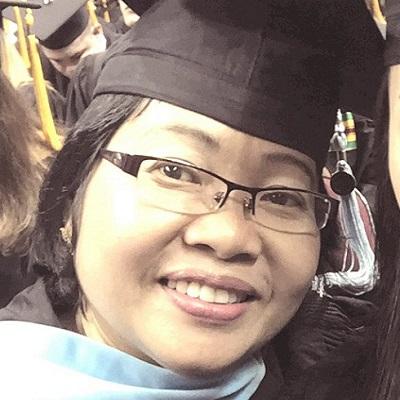 Wiwik, Indonesia
"CIES is a wonderful place. I met great friends and amazing teachers there. CIES helped me to improve my English significantly, and gave me a lot of experiences about American and international cultures. I love CIES."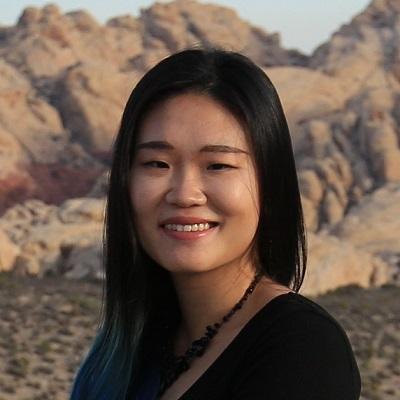 Yalan, China
"What I love most about CIES is that it makes me feel like home. People from all over the world came together and formed a big family that I will always hold dear. It is a place where I'll always find support and positivity."
English for Academic Purposes (EAP) Program
Caíque, Brazil
"Attending the Spoken English for Teaching Assistants course made me more confident to speak in public and also helped my English improve. I also learned how to teach different kinds of classes and how to manage different situations in the classroom. Now I am feeling ready to be a teaching assistant!"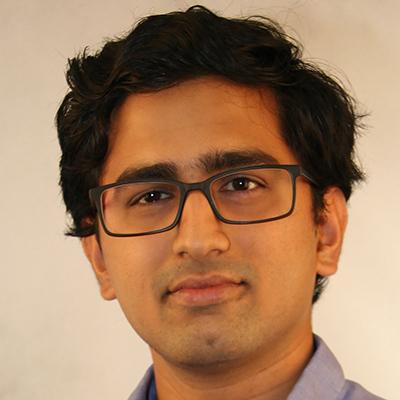 Dhevathi, India
"CIES is a wonderful place. I was assigned a mentor to improve my English communication skills. He was friendly and he also told me many important points about communication. CIES played a major role in performing better on the FSU Speak Test which got me a Teaching Assistant position at the College of Engineering."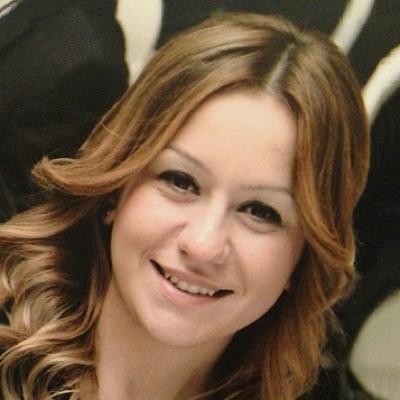 Didem, Turkey
"Taking EAP5845 (Academic Writing) my first semester as an international graduate student was very helpful. Academic Writing is very different from TOEFL writing. I not only learned how to use English skills in a better way, but also gained knowledge about plagiarism and academic expectations. Our instructor raised awareness about ethical principles in academic life. Therefore, this class helped me do well in my other classes. I highly recommend taking EAP classes as early as possible."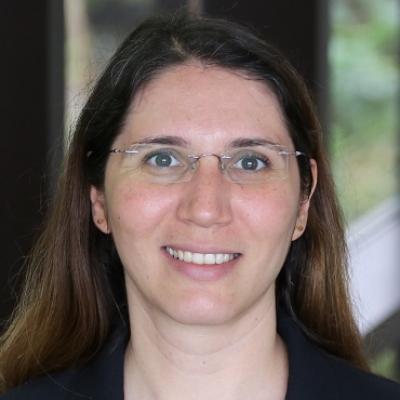 Esra, Turkey
"I highly recommend the EAP workshops. The "Avoiding Plagiarism" workshop gave me a chance to brush up my writing skills and practice through exercises. The SPEAK Test information session helped me to understand what the test looked like and the scoring procedures. It was very beneficial to go over the practice test questions and focus on what to do and what to avoid during the actual test. It was great to attend this session before taking the SPEAK test."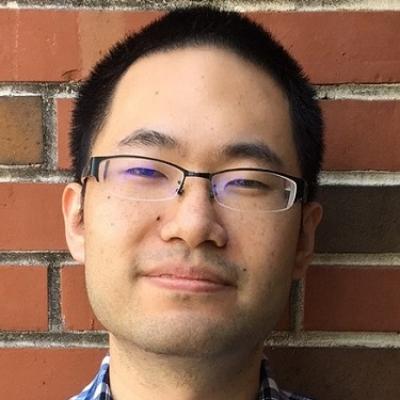 Huaqing, China
"Speaking English is one thing, teaching in English is another. Based on individual guidance and practices, the ITA class of CIES not only prepared me to be a skillful speaker, but also inspired me to be a better teacher. Learning a language is a life-long experiment, and CIES would be one of your best partners in your 'lonely' journey."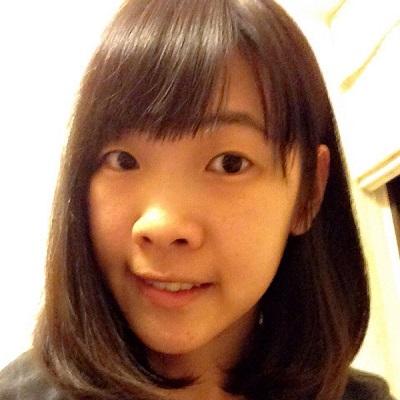 I-An, Taiwan
"While starting FSU, being a teaching assistant was quite strange for me. However, after attending ITA courses, lots of speaking skills I learned really help my presentations and let me become more comfortable when teaching."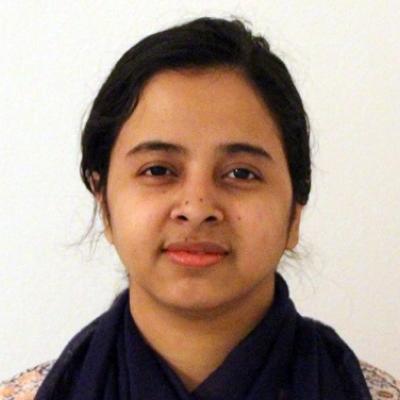 Jobeda, Bangladesh
"ITA classes at CIES were interesting to me. From multicultural students, I got to learn about their cultures. ITA classes helped me to improve my presentation skills, intonation, and grammar, and gave me confidence to talk in English fluently."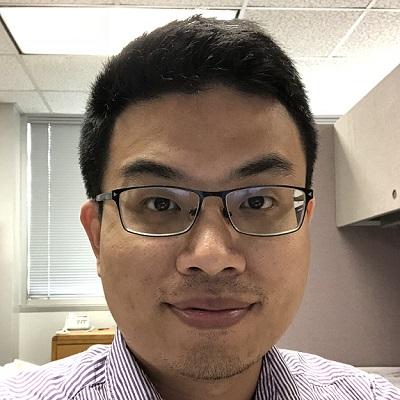 Lidong, China
"The FSU EAP Program provides comprehensive skill sets training for efficient communication in the US academic environment. These enhanced communication skills greatly benefit my teaching and research through active interaction with students and other researchers."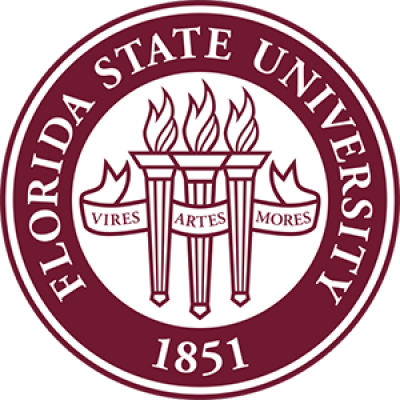 Norah, Saudi Arabia
"I recommend EAP5845 to every international graduate student. The Academic Writing class changed my writing into more advanced level. I'm thankful for the amazing instructor, Dr. Mendoza, who taught me how to convey my ideas proficiently and concisely. Besides her effort in the classroom, she set an individual meeting with each student to discuss feedback. Moreover, she enlightens us how to modify our writing starting from the sentence level up to an essay, which I never had in any other place. Everything I learned still guides my writing, and I use the course materials as a resource whenever I need them. I find this class very useful and essential for any graduate student who wants to be a successful writer."
Ozlem, Turkey
"EAP5835 and Dr. Mendoza taught me two very important things: everything is learnable and practice does really make perfect! Teaching in English requires not only putting the right words together to explain the content of the course, but also intonation, rhythm, confidence, time management skills, interaction with students, and active teaching methods. I got the opportunity to practice all of those in EAP5835. Thus, as a first-time teaching assistant in a foreign language environment, taking Dr. Mendoza's class was one of the smartest decisions I made at the very beginning of my journey."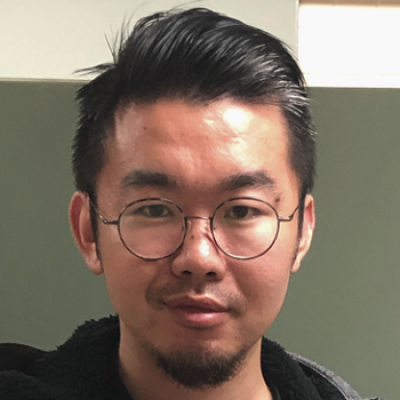 Yao, China
"Learning how to present yourself is always about how to express yourself and how to react. EAP5835 offered me a great chance to improve skills for better expression and reactions by giving me timely feedback and practical instructions. I learned a lot from the instructor and classmates. I love this class!"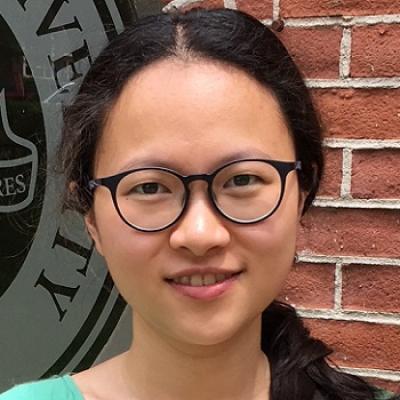 Yuhan, China
"This semester I had a chance to take the English Pronunciation course (EAP5838). This course really helped me to improve my speaking and presentation skills. What's more, it indeed teaches the right way to improve my English. I so appreciate all the staff and Dr. Grill. Thanks a lot!"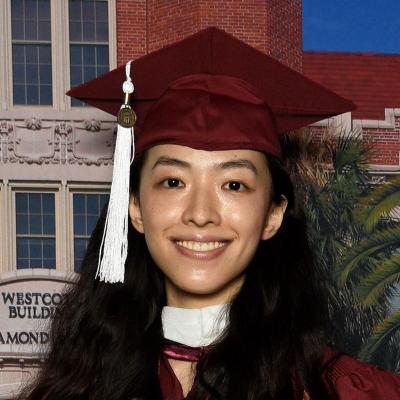 Rong, China
"It all started on my first day in graduate school when my program coordinator, Ms. Smith, recommended EAP 5845 to me and two other international students after we expressed our concerns over academic writing in English. And it turns out that this course is worth more than we expected: Dr. Grill is very nice and professional. She considered the needs of each individual in their different majors or fields and was always willing to provide one-on-one support. The outcome of this course was also shown through my two straight-A final papers. In the following semesters, I continued to take two other classes (EAP 5835 and 5838) with Dr. Gril. While EAP 5835 is primarily designed for preparing teaching assistants, it is also a must, along with the pronunciation class, for those who wish to speak and present more confidently in and out of the classroom."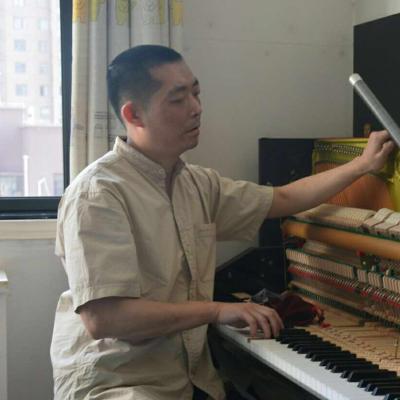 Jiaming, China
"I have taken three English classes, including EAP-5835 (Spoken English for International Teaching Assistants,) EAP-5845 (Academic English Writing for International Graduates) and EAP-5838 (English Pronunciation for International Teaching Assistants.) Generally speaking, all these classes can be seen as adaptive trainings which provide a virtual academic environment for students to improve their English skills in a relatively relaxed atmosphere. In EAP-5835, students were asked to give four presentations. Each presentation was ten minutes long in which students pretended to be a TA to teach a virtual class. The bonus of EAP-5835 is, if your grade of SPEAK test is between 45 and 50, as long as your final score in EAP-5835 reaches 90, your spoken English will be qualified to serve as a TA in FSU. In my opinion, EAP-5845 provides a series of opportunities for students to understand the philosophy and purpose of academic writing, as well as the mastering skills of logically choosing citations and then induce the main argument of a paper. In EAP-5838, the most interesting thing I learned is the rhythmic pattern of sentences."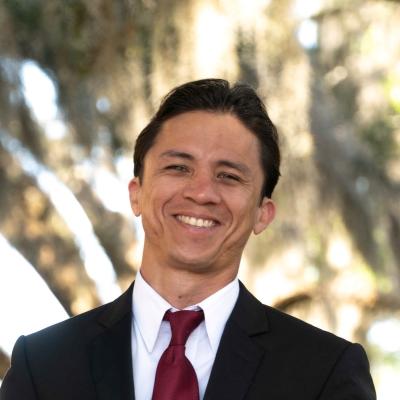 Cesar, Ecuador
"As an international student, I made the right decision when I enrolled in EAP 5835 (Academic Spoken English for ITA's) and EAP 5845 (Academic Writing for International Graduate Students) during my first two semesters at FSU. First, at the Center of Intensive English Studies (CIES) I felt at home from the first moment I attended class. The staff is very kind, and the EAP professors are excellent human beings who are highly prepared in their fields. The intercultural experience of getting to know other graduate students from around the world gave me important human connections to help me become part of the FSU family. Both Dr. Grill and Dr. Mendoza are amazing professors who gave me the exact tools I needed to perform at the level expected by my professors. Instruction is personalized and academically challenging, so I was able to develop communication and professional skills. I am whole-heartedly thankful for the work that CIES has done for international students."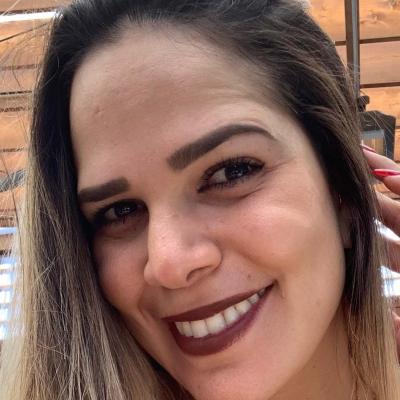 Nivia, Colombia
"The EAP 5845: Academic Writing for International Graduate Students Course was an experience that will be hard to express in just words. Having Dr. Mendoza as an instructor was the best part of the course. She is a role model to an instructor who cares about her students. My classmates and Dr. Mendoza became a crucial part of my life. Not only because they were outstanding classmates, but also because even though I was not present in the classroom, they made sure I never missed a class even if there were technical issues."
Luis, Ecuador
"I was lucky to be referred to CIES to take EAP5835 during my first semester at FSU. It's been a great help in my adaptation process and to get ready for my master's degree. I was able to meet great people and establish an excellent network with the professor and other international students at the same time I improved my English skills."
Teaching English as a Foreign Language (TEFL) Program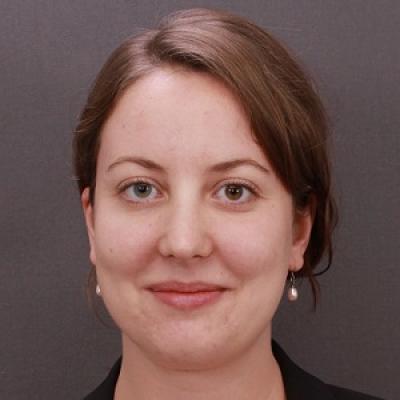 Allison
"In the summer of 2010 I obtained my TEFL certificate from CIES, and it was a transformative experience. I went on to become a Peace Corps Volunteer, teaching English in Rwanda, which (eventually) catapulted me into a career in global health. For 3 years in Rwanda I taught English and trained teachers in English instruction, using the knowledge gained during my TEFL training. And working in a multi-cultural environment now I still rely on some of the skills gained during my training at CIES."
Andrew
"Moving across the world can be one of the scariest yet most enlightening things you can do in your life. It is important to never forget where you come from though. I come from the FSU CIES-TEFL program and have only looked forward. My time at the Center helped to prepare me for the journey inside and outside the classroom. I have felt nothing but support from my fellow teachers and mentors at CIES and from my new family of teachers here in China. I can honestly say that choosing to move abroad has been the best decision I've ever made!"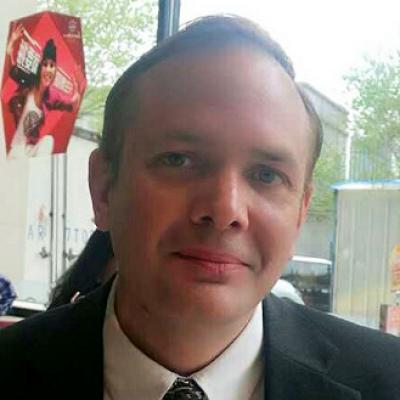 Ben
"This program is great for anyone considering teaching English abroad! The excellent instruction and hands-on teaching experience prepared me for a great career teaching at universities in China."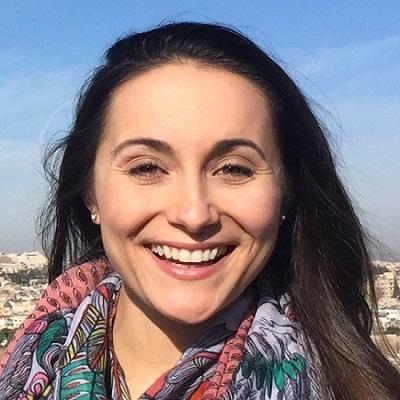 Caitlin
"With my TEFL Certificate from FSU, I completed my certification while working toward my undergraduate degree. The certification helped me secure a Fulbright English Teaching Assistantship in Colombia, teaching at the university level. The course was hands-on and involved lots of engaging activities that I used in the classes that I taught."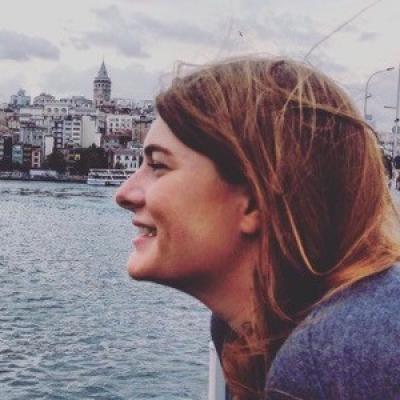 Celina
"The CIES TEFL certificate program opened my door to the world. Not only did the program help me go on a global adventure, but it let me build a lifelong teaching skill set through an invaluable hands on classroom experience."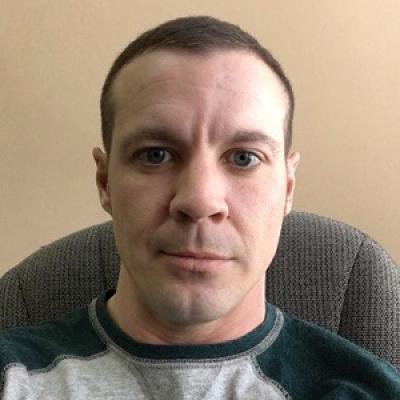 David
"I'm really appreciative of the kind and knowledgeable staff at CIES. They were all incredibly supportive and gave great advice based on their own experiences."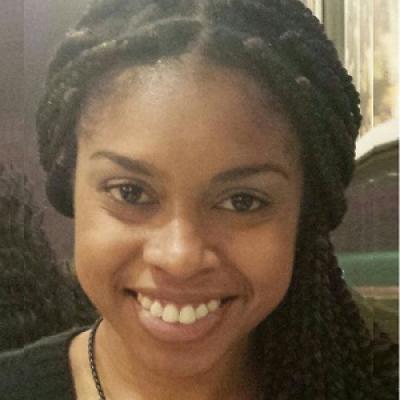 Dwinetta
"After getting my TEFL certificate, I went on to teach English in Costa Rica as well as Spain! It was a fun course, I had a great instructor and I still use the skills I learned from the course to this day as an English instructor in Madrid!"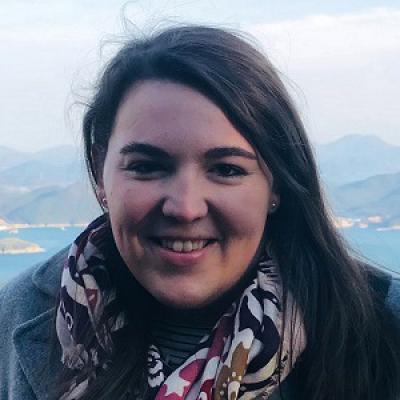 Emily
"The TEFL program at CIES was, and continues to be, one of the best choices I've ever made. The in-class curriculum helped prepare me for the task of living and teaching in a multicultural environment, and the wonderful staff supported me with the best resources and connections as I made the transition in doing so. I would wholeheartedly recommend this program to any perspective ESL or EFL teacher looking for an engaging, hands-on learning experience."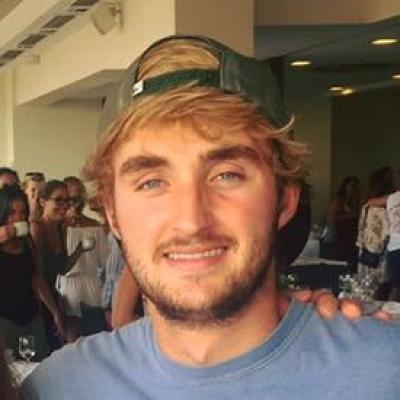 Ford
"I got my TEFL certificate here and it has opened a lot of doors for me. The staff and the environment were extremely friendly. Definitely recommend it to anyone that wants to go out and find a way to experience the world."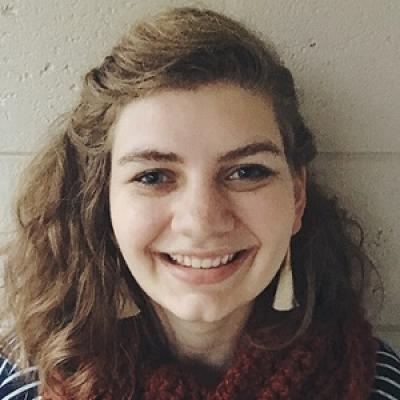 Gabriela
"I highly recommend this program for anyone considering teaching English abroad! Being a good English teacher requires so much more than simply being a native speaker, and Professor Kim gave me the tools I need to effectively teach someone the fundamentals of the English language. More than that, through the hands-on teaching practice and helpful feedback, I developed confidence in the classroom. I also enjoyed the chance to meet and become friends with so many international students in CIES through conversation partners, tutoring, and social events."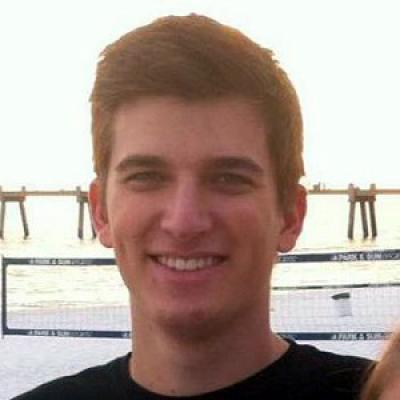 Harrison
"I've gotten over the initial culture shock and I've gotten to know my fellow teachers and students a lot better, which has helped me to not feel like such a stranger. I'm very thankful that the one thing that I haven't had any anxiety over is the actual teaching. CIES prepared me very well. That's all part of what I want to share with anyone who is thinking about this program. Also, as luck would have it, there is another guy in my town with this program who went to FSU and took the TEFL class the summer before I did. Small world!"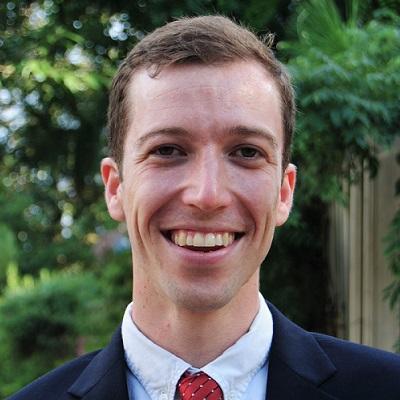 James
"Not only did CIES equip me with the skills and confidence to teach English, but its extensive alumni network helped me on the job search. I have fond memories learning to lesson plan and getting to know the international students at CIES through tutoring and summertime barbecues. I highly recommend CIES to people who want to teach (and learn!) English."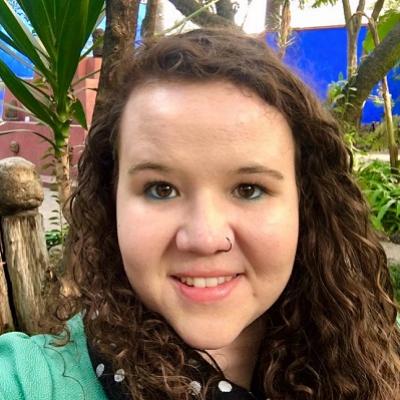 Jessica
"Great teachers, friendly staff, and meeting new international friends...getting my TEFL certificate with the CIES at FSU was a wonderful experience! I spent a year in Madrid teaching English afterwards and felt much more prepared and confident in the classroom due to the TEFL course. I highly recommend studying here if you're looking to teach English abroad!"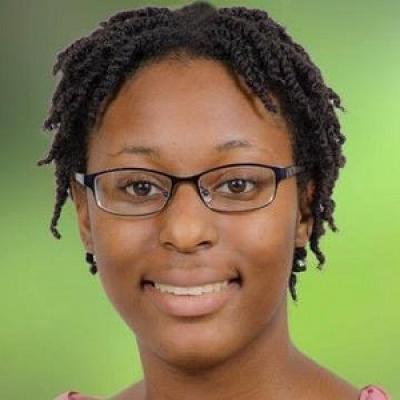 Kailon
"Receiving my TEFL certificate from CIES was a life-changing experience. This intense immersion program has given me the opportunity to practice teaching my own class and master the skills needed to actually help students learn. I now have confidence in my ability to teach English overseas. Thank you CIES!"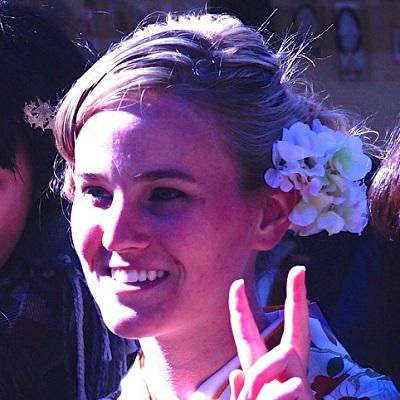 Kari
"The TEFL program at the CIES was the best thing I ever decided to do. The program opened doors that allowed me to explore the world and impact the lives of students on the other side of the planet. I made international friends, experienced other cultures, found out I like 'squirreled fish', and I'll never be like I was before I left--and for that, I am truly grateful."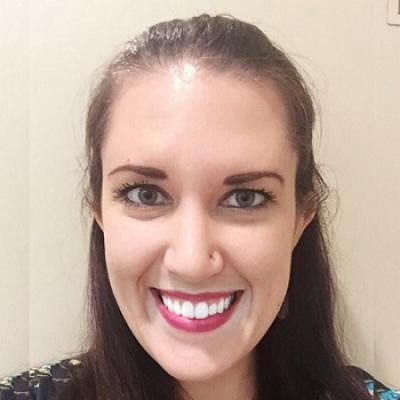 Keara
"Participating in the TEFL program was one of my favorite experiences that I had while at FSU. The instructors and my classmates taught me so much, and I absolutely loved getting to know the international students. I used my TEFL certificate during my Peace Corps service in Panama where I lived and taught English for two years!"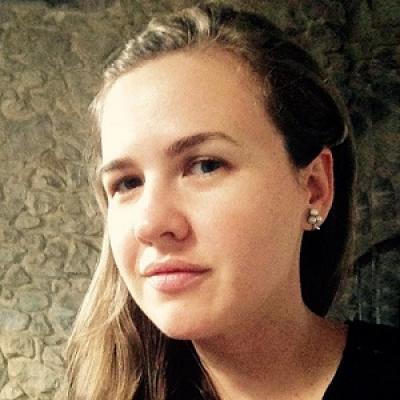 Kelly
"The CIES-TEFL program at FSU was an amazing first step into the world of international teaching that prepared me to create meaningful relationships with my student communities and develop engaging lesson plans."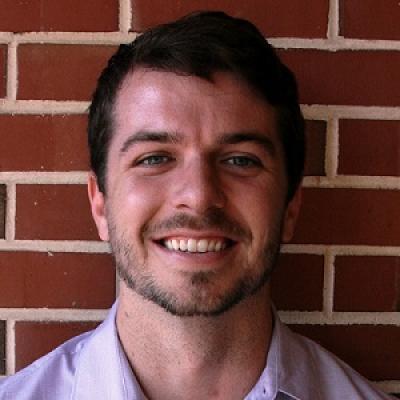 Kyle
"CIES provided the training, experience, network I needed to prepare myself for my next jobs. The professionalism and expertise exhibited by the staff (especially Dr. Kennell and Ah-young Kim) have given me the capacity to plunge successfully into international education. I would recommend anyone who wants a realistic and informed perspective to take advantage of this program."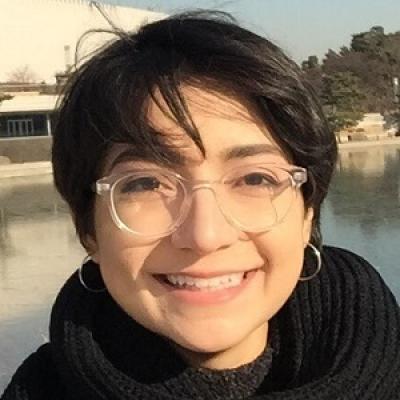 Marilyn
"The TEFL certificate program at CIES made all the difference in building my confidence before I spent two years in South Korea. From its deep dive into the fundamentals of effective lesson planning to the sincere focus on cultural sensitivity, the TEFL certificate program at CIES was the most well-rounded program I found. I wouldn't be the teacher I am now without CIES. I am so happy I invested in my future here!"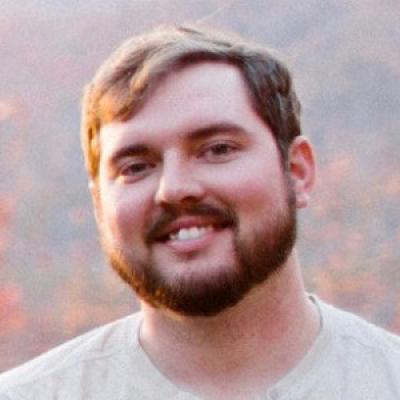 Michael
"My time with the TEFL program through CIES was fantastic. It helped me prepare for all of the challenges that come with teaching abroad and living in another culture. As a result, I find myself using the multicultural skills I learned while at CIES on a daily basis and I am forever grateful for my time there."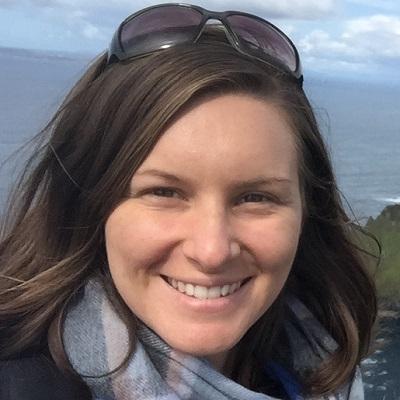 Paige
"Amidst the latest race to teach English abroad, CIES offers a truly refreshing and authentic focus on learning. The TEFL curriculum was diverse and experiential while accommodating all of our varied interests in the field. Thank you to the faculty and staff for the superb education."
Pamela
"As a person who has lived in several South American countries for many years, I value learning a new skill to enhance my future visits to well-loved places. As a retired person, I found the quality of the TEFL course totally invigorating; it opens doors to lifelong learning in a supportive yet dynamic environment."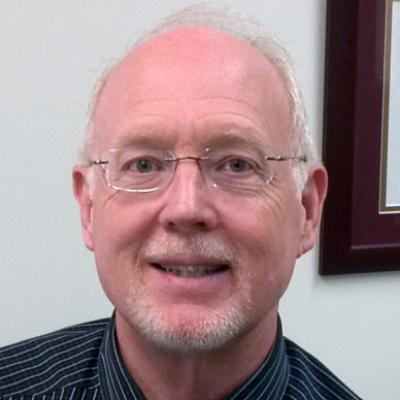 Patrick
"The TEFL Program provided many excellent and helpful teaching and learning experiences for me. The program provided many opportunities to immediately apply and implement multicultural concepts and proven language-learning approaches. I highly recommend the TEFL Program to all serious learners who want to teach English as a second language."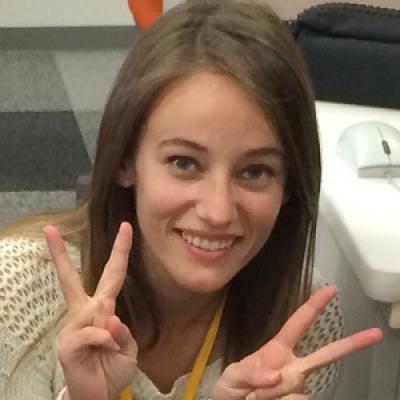 Rachel
"Becoming TEFL certified was probably the best choice I could have made for my career. The teachers and activities were so interactive, and after finishing the course, I was able to get an amazing position as an English teacher in Japan. I think anyone who is interested in teaching or travel would benefit from this course."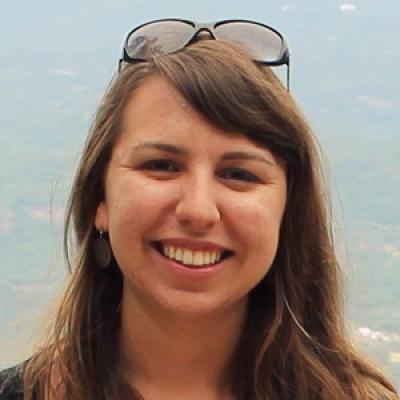 Rebekka
"I'm so grateful for CIES! Having my TEFL certificate helped me find work abroad and eventually secure a fellowship with VIA Programs in Thailand. I currently work for an NGO teaching migrants and refugees from Myanmar. CIES gave me the skills and practical experience needed to feel confident as an English teacher."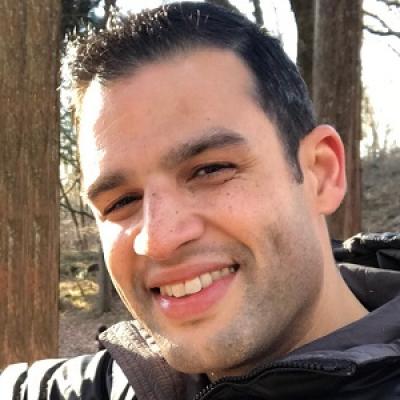 Sebastian
"Looking back, choosing CIES was a wise decision. It has been a truly wonderful experience to live and work abroad. The CIES-TEFL certificate program gave me the tools and experience I needed to embark on this exciting adventure. Thank you, CIES! ¡Gracias! 本当にありがとう!"
Shani
"I took this class Spring of 2018 and it was great! The teacher is super sweet and gave very helpful feedback. Observing classes, having tutoring sessions, and being able to actually give a lesson to students gave me a lot of hands on experience which I feel will be valuable once I start a job. Overall, I had a great time and highly recommend this program!"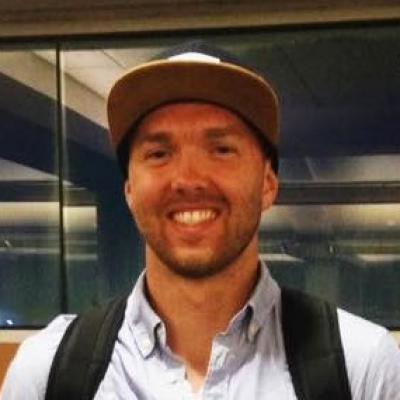 Simon
"The experience and skills I gained during my TEFL course with CIES have been extremely valuable. The staff supported me with anything I needed and made sure that I would be prepared in traveling the world and teaching."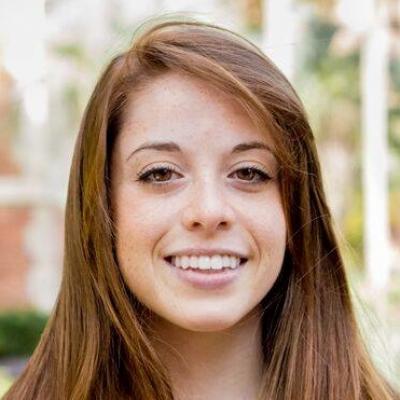 Stephanie
"This program was by far the most fulfilling thing I did at FSU. The CIES feels like home to me and the TEFL class has provided me with such great teaching practice and experiences. Meeting and working with the international students here immediately filled what I felt was missing from my college experience. I would highly recommend this course to anyone interested!"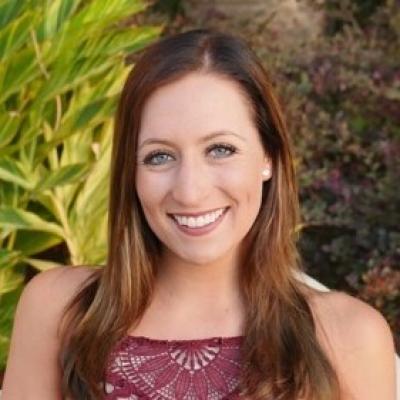 Victoria
"Dr. Kennell is one of the greatest professors I have had at Florida State University! This intensive program is extremely informative and provides transferrable teaching skills beyond teaching English abroad. I really enjoyed working with international students at CIES, it was very rewarding. Highly, highly recommend this program!"